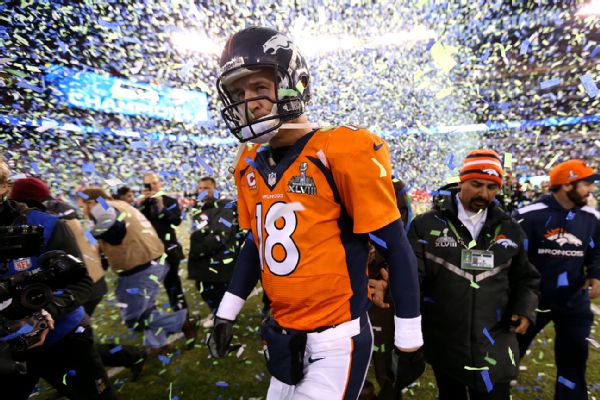 Sure, Peyton Manning and the Broncos may have experienced some humiliation during their 43-8 defeat at the hands of the Seahawks on Sunday in the Super Bowl. But just don't expect Manning to peg his team's performance as "embarrassing."
"It's not embarrassing at all, I would never use that word,'' Manning said after the game. "We put in a lot of hard work and effort. The word embarrassing is an insulting word, to tell you the truth."
Despite the lackluster outcome, Manning set a new Super Bowl record by completing 34 pass attempts. However, his quarterback rating of 24.4 was the lowest of the season and worst since Rex Grossman tallied 7.1 in 2006.
Via
ESPN
Photo Credit: AP