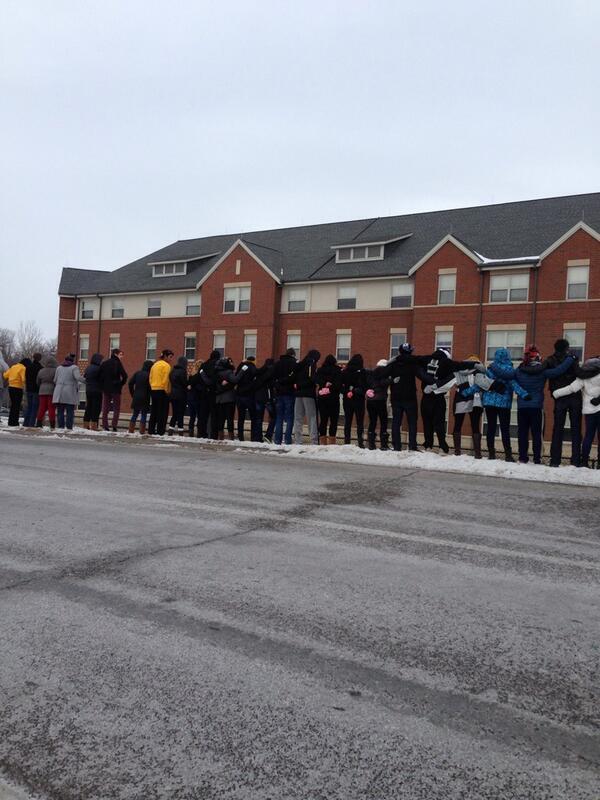 The controversial religious group known as Westboro Baptist Church had plans to protest Michael Sam's recent revelation that he was gay on Saturday. However, Missouri students had other ideas when church members invaded the community.
Instead of Westboro Baptist making headlines, the students stole the press by showing their support for the NFL bound Tigers football player.
Seen here is a group of students creating a #StandWithSam wall while standing on campus. Westboro Baptist protesters eventually dispersed before the Tigers tipped off for their home game against Tennessee.
Via
Eye on College Basketball