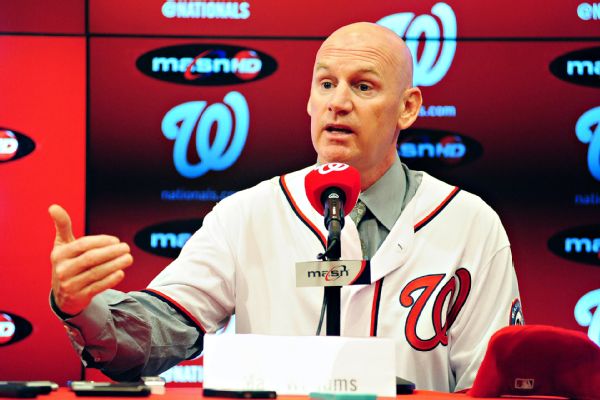 Have you ever lied in bed at night wondering to yourself what it takes to be a Major League Baseball infielder? If so, new Washington Nationals manager
Matt Williams
has the answer to your sleep-depriving question.
"If you can dance, you can play infield."
This is what Williams said during a recent presser. More on the story from
Dan Kolko of MASN Sports
.
"I always ask the infielders if they can dance or not," Williams said yesterday during his session with the media, causing a couple reporters to shoot glances at each other, trying to figure out if the new Nats manager was being serious or not. "If they can dance, then they can play infield. If they can't dance, we need to get them lessons, then they'll be able to play infield. So that's all it really is. You play through the baseball and create rhythm and all that stuff. You become more accurate, all those things.
"They always play music during batting practice, right?" added Williams, a four-time Gold Glove award winner as a third baseman. "And I would always try to get my ground balls according to the music. I developed that type of rhythm according to what's playing on the scoreboard. With the beat."
Stating the obvious here, of course, but it sounds like (no pun intended)
Ian Desmond
,
Adam LaRoche
and
Ryan Zimmerman
will be moving to a new groove this year under their first-year skipper.
Photo Credit: USA Today Sports