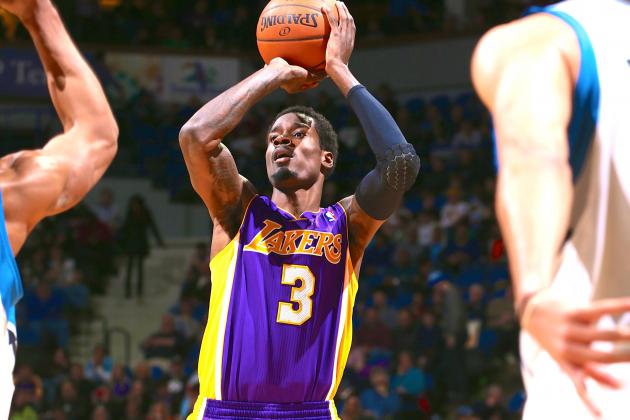 Before Tuesday's game, Manny Harris was informed by the Los Angeles Lakers that he was going to be cut immediately following their game against the Minnesota Timberwolves.
Harris had been playing on a pair of back-to-back 10-day contracts, but league rules don't allow a team to sign a player to a third 10-day deal, so unless the Lakers were planning on extending Harris for the remainder of the season, they had no choice but to axe him.
So, as his last statement before being released, Harris responded by scoring 19 points on 8-of-11 shooting and grabbing eight rebounds. Naturally, it was his best performance of the season. With a showing like that, Harris may have played his last game in a Lakers uniform in 2014, but don't be surprised if another team doesn't come calling.
Via
Bleacher Report
Photo Credit: Getty Images