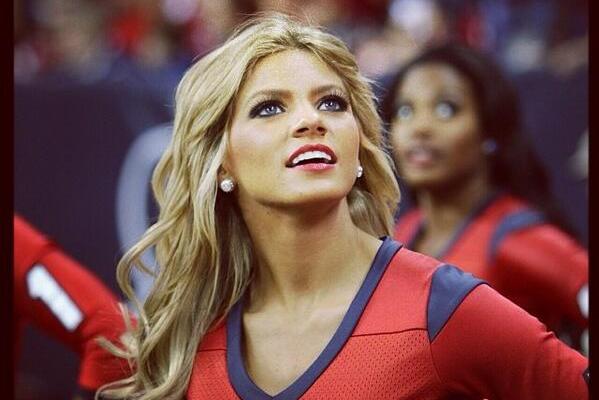 Crosby High School (TX) offensive lineman Michael Ramirez has reached legend status after convincing a Houston Texans cheerleader to attend prom with him.
A Texans cheerleader by the name of Caitlyn accepted Ramirez's request after he pledged 10,000 retweets in order to secure the date. Ramirez eclipsed the 10,000 threshold Friday afternoon and Caitlyn appears to be standing by her promise.
A sincere apology goes out to the leading contenders to win homecoming queen and king. Because I think Michael and Caitlyn are now the clearcut favorites to win the coveted honors.

10,000 Retweets and I'll be taking a texans cheerleader to prom😍😍 @HTC_Caitlyn . RETWEET RETWEET RETWEET pic.twitter.com/xSwNhH9D5E
— Big Mike (@Big_Mike_71) February 27, 2014
Via
Bleacher Report
(Photo:@HTC_Caitlyn)