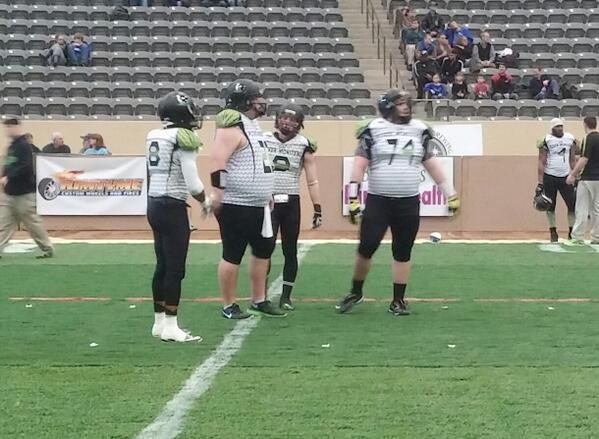 Former NFL quarterback Jared Lorenzen stole the internet Monday night when photos and videos of him playing quarterback in an indoor football league game at 320 pounds surfaced.
On Tuesday, media outlets all across the country fought to score an interview with the big guy, and Jim Rome was one of the few who actually did.
Appearing on the air with Rome, Lorenzen embraced his largeness and the nicknames associated with it.
"I love them. I absolutely love them," said the 32 year old. "I was listening to some of your other ones [like] The Abominable Throwman. All of these, I love them. I was given them in college and there were websites dedicated to these things."
Although he went with "J-Lo" in college at Kentucky, he prefers the "Hefty Lefty," and that shouldn't come as a shock considering he was born 13 pounds and 3 ounces.
As for Lorenzen's unflattering attire during Monday's game, he said he wishes he would have found a different shade of color.
"Trust me, man, if I knew all of this was going to come, because I look God-awful in white, I probably would have changed my colors."
Via
Eye on Football