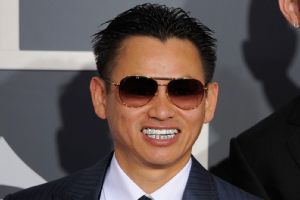 Houston businessman Johnny Dang, who calls himself "TV Johnny," will have to stomach a six-figure loss thanks to the Eastern Conference's victory in the NBA All-Star Game on Sunday.
The Texas jeweler offered any customer who bought his brand of watch a full refund if the East upended the West in the ASG. The East did just that by beating the West by a tally of 163-155. But they had to come from 18 points down in order to do so.
"I've been in business for 18 years and this is the first time I've done an offer like this," said Dang, who has three stores in the Houston area. "But it was worth taking a chance for the people who have been loyal to me over the years."
All told, Dang
told ESPN.com
that he sold 37 watches worth about $200,000. If customers who bought the watches bring in their receipt by Friday, they will receive the benefit of a full refund, as well as the perk of keeping their recently purchased time piece.
Sounds like a deal to me.
Photo: AP/Chris Pizzello