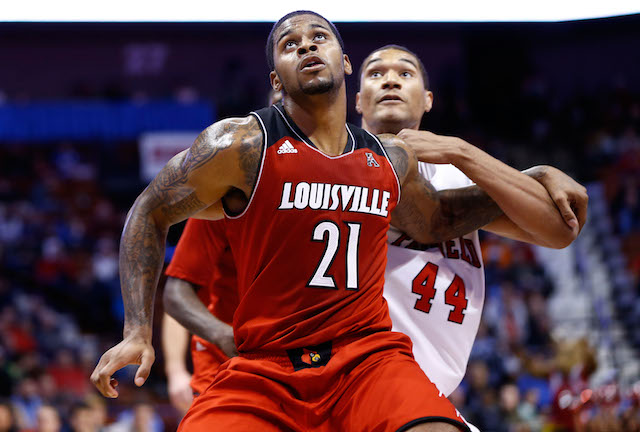 Not much reason was given when Chane Behanan was dismissed from the Louisville Cardinals basketball program six weeks ago. The school vaguely said the dismissal was due to a violation of university policy.
Now, the troubled forward has come clean, revealing that the reason he was kicked out of Louisville was because of marijuana usage.
From Jason King of the Bleacher Report:
Behanan said he began smoking weed regularly, often after a long practice or a tough, physical game-and almost always when he was alone. He didn't want anyone to see him getting high.
Asked if he became addicted to the drug, Behanan said. "I would say so, yes. It's hard to know for sure. But I definitely liked it."
Behanan, though, said smoking marijuana never became a daily habit, that he only did it on occasion.
"It just seemed like every time I did it, I got caught," he said. "I don't know if it was a sign from God, warning me...I don't know."
The smoke session in particular which led to Behanan's demise came following a victory in Miami against Florida International. A positive test resulted in the Cincinnati native getting called into Rick Pitino's office on Dec. 30 and learning of his fortune.
Behanan pauses and shrugs his shoulders.

"And that was it," he said.
Behanan, who helped lead the Cardinals to a Final Four in 2012 and a national championship in 2013, is currently enrolled at Colorado State and taking online classes. He will spend the spring at the John Lucas Treatment and Recovery Center and then will be eligible to play for the Rams at the end of the first semester in 2014-15.