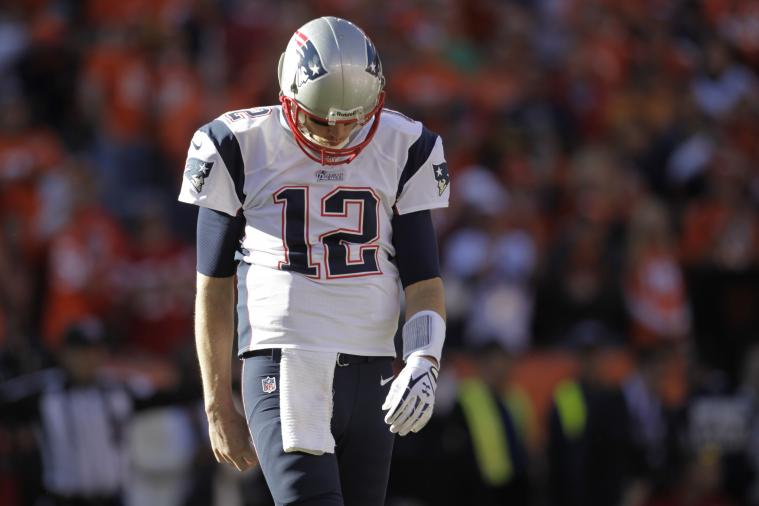 For the second straight season, Tom Brady and the Patriots came within one win of playing in the Super Bowl, and will be forced to watch the title game at home. Or will he?
New England's hopes of participating in the big game were dashed on Sunday when the Broncos upended them in Denver. Now, Brady says he has no intentions of watching the Super Bowl.
I don't have much of a rooting interest, truthfully. Those games are hard to watch. I don't see myself sitting down to enjoy a football game or watch it. Our season is over. Truthfully, I could care less about watching a game. That's pretty much how I feel.
There is still time for Brady to change his mind, obviously. But he sounds like a man who has already made up his mind. Millions of fans will tune in on Feb. 2 to watch the Seahawks battle the Broncos at MetLife Stadium. Just don't expect Brady to among those viewers.
Via
Bleacher Report