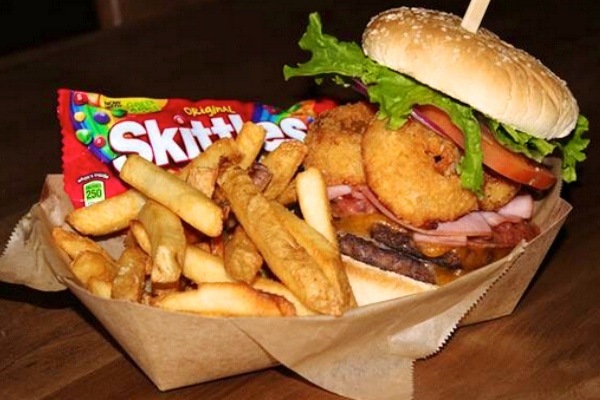 Seattle Seahawks fans would be wise to bring both their passion and appetite to this weekend's showdown against the New Orleans Saints.
This is because they plan to offer fans an unusual pairing that involves two of America's favorite things.
Let's let Tristan Thornburgh of
Bleacher Report
lay down the details:
To honor Lynch and his "Beast Mode" touchdown run against the Saints during their 2011 playoff matchup, the Seahawks and chefs from food service provider Delaware North have teamed up to create "The Beast," a massive burger that includes two beef patties, two pieces of bacon, two slices of cheddar cheese, ham and onion rings. Of course, it also comes with a side of Skittles (Marshawn's favorite candy).
This combo actually sounds pretty amazing right now.
Via
Bleacher Report