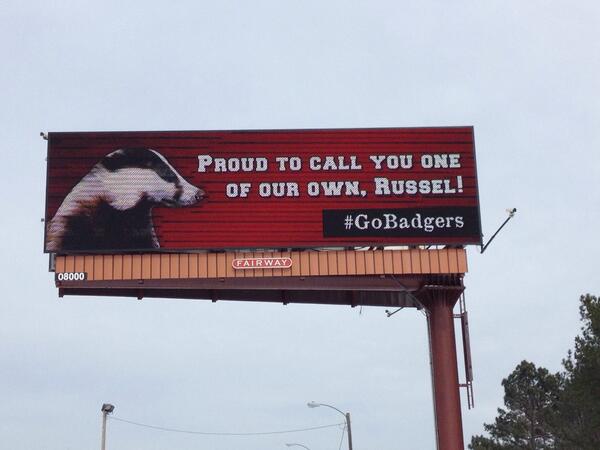 Quick, what's one thing that the Wisconsin Badgers, NC State Wolfpack, and Seattle Seahawks have in common? If you guessed that Russell Wilson played for all three at one point in his football career, you are correct!
Even though he spent only one season at the school, the Badgers proudly claim him as one of their own, and rightfully so. However, this billboard in Raleigh, N.C. attempted to troll fans of the Wolfpack, by forcing Badgers propaganda on them while boasting about Wilson's ties to Wisconsin.
It was a nice thought, but the execution wasn't so good, as whoever was behind creating the sign just so happened to misspell "Russel." Oops!
Via
Bleacher Report