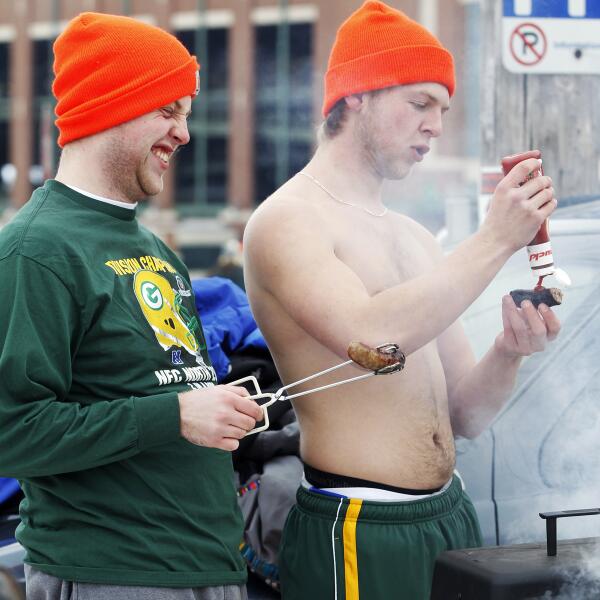 Sunday's playoff game between the Green Bay Packers and San Francisco 49ers is currently being played in bitter frigid conditions. I mean, really frigid conditions.
But this didn't stop a courageous (and shirtless) Packers fan from enjoying some tailgating before the game outside Lambeau Field. Seriously, check out him and his buddy happily applying ketchup to their freshly grilled brats. Wonderful.
For the record, the wind chill at kickoff was a chilly -10 degrees, which is a bit toastier than the temperature currently is on the Frozen Tundra in the second half.
Via
Bleacher Report