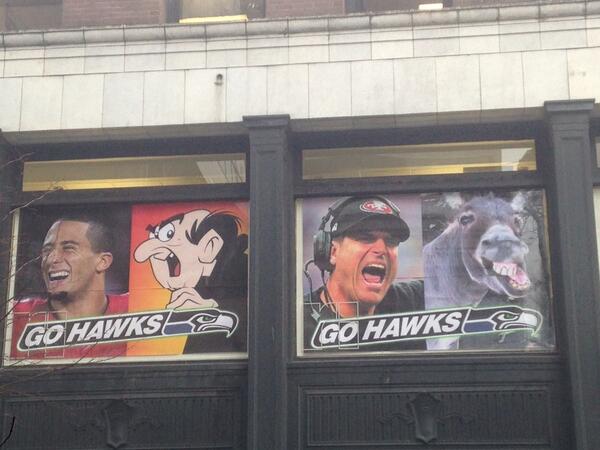 A rivalry game for the ages is brewing this weekend as the San Francisco 49ers are set to pay a visit to Seattle to butt heads with the Seahawks.
Naturally, Seattle fans are already creating a hostile environment for their division foes, with this sign located above Seattle's Metropolitan Grill serving as small evidence. As you can see, it pokes fun at 49ers head coach Jim Harbaugh and quarterback Colin Kaepernick.
The winner of this weekend's affair heads to the Super Bowl. The loser goes home and likely cheers mightily for either the Patriots or Broncos in February's big game.
In closing, the NFC Championship game has all the makings of legend.
Via
Bleacher Report