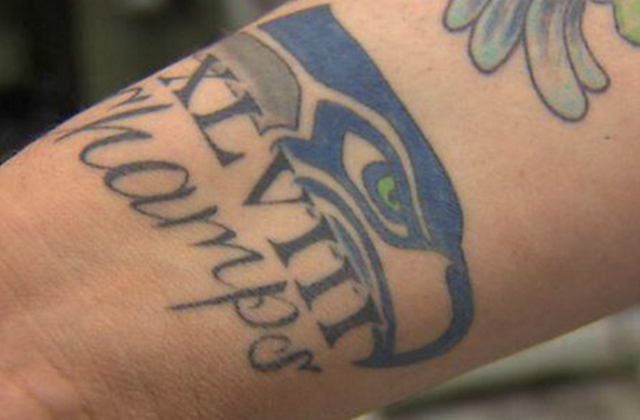 The Seattle Seahawks better win Super Bowl XLVIII or else this avid fan is going to have some explaining to do to outsiders.
Seen here is a man by the name of Tim Connors. You see, Connors decided to get a tattoo on his inner-wrist that proudly proclaims the Seahawks as "XLVII Champs" along with the team's logo.
Now, the Seahawks aren't too far away from making this tattoo a real piece of history instead of fiction. But there is still a good chance that his tattoo will serve as a permanent reminder that his favorite team did not win the Super Bowl.
The next step on Seattle's road to the Lombardi Trophy is beating arch-rival San Francisco in the NFC title game on Sunday. You can bet Connors will be watching with bated breath.
Via
Eye on Football