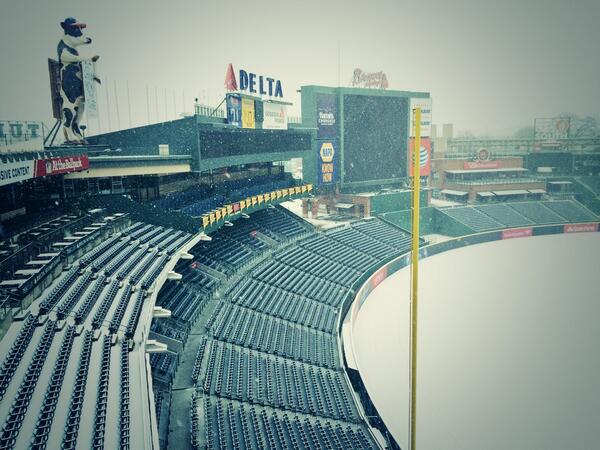 Southerners have been getting a strong taste of winter this week in the form of rare snowfall.
Naturally, this is leaving many folks in uncharted territory, as snow in the likes of southern Georgia, Alabama, and Florida is virtually unheard of. Well, until now.
Seen here is a snapshot taken of Turner field by Braves director of marketing Hill Scott. As you can see, a white blanket of snow covers much of the stadium, a norm for places like Coors Field, Target Field, and Yankee Stadium, but a complete a anomaly for Atlanta's home venue.
Via
Eye on Baseball