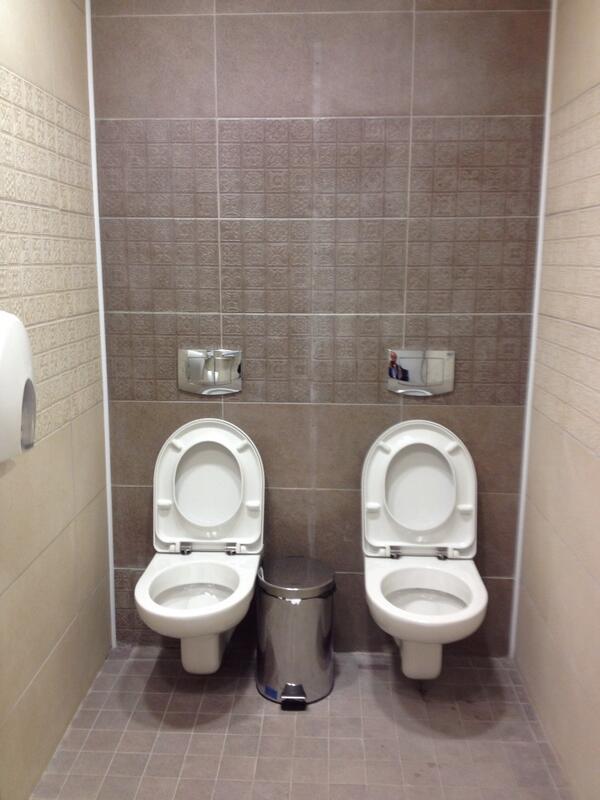 Supporters of the restroom buddy system rejoice!
Seen here is a picture taken by BBC reporter Steve Rosenberg that curiously shows two toilets in one stall inside the Olympic Biathlon Center in Sochi.
Why would any person need two toilets to do their business in? I'm not sure. But rest assured that whoever enters the stall will now have a backup potty in case they clog the other one.
These Winter Olympics are going to be a blast.
Via
Eye on Olympics