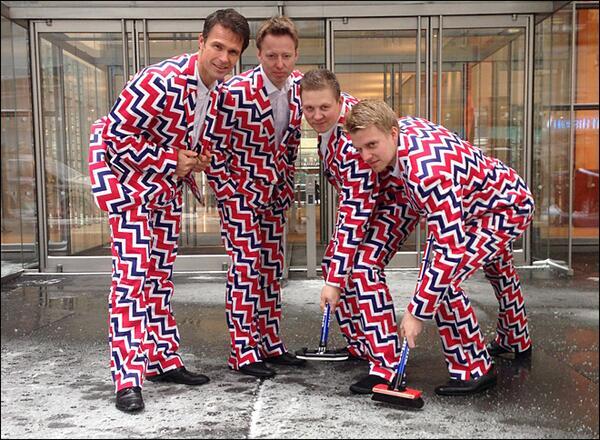 The talk of the Sochi Olympics will no doubt be the Norweigian curling team after the group has decided to wear some rather colorful attire to compete in.
It all started back at the 2010 games, when the team was forced to settle on some gear they received by accident, because their supplier sent them the wrong goods. But they have embraced it and moved forward.
Now, the Norwegians plan to wear the flashy threads to the podium, if they can indeed come away victorious in their respective event(s).
"These pants would be great to win in," Haavard Vad Petersson, a team member, told the New York Times. "But they'd be terrible to lose in. We decided that when we wear them, we have to really try and win and go the whole way."
Yes, I believe that to be a good idea.
Via
Eye on Olympics