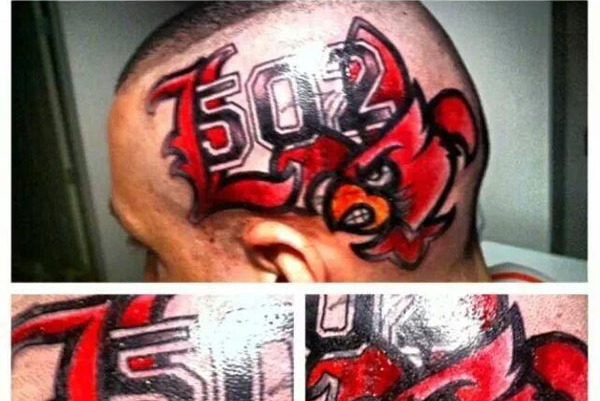 Here is one guy whose favorite college team won't take long to figure out.
This is because this particular Louisville Cardinals fan has decided to get some major ink on half of his head. Namely, Louisville's area code (502), the school's "L" logo, a Cardinal bird logo, and the fleur-de-lis, which is a commonly used symbol around the city. Pretty colorful, huh?
I'm not sure how popular it is among the Big Blue Nation, though.
Via
Kentucky Sports Radio