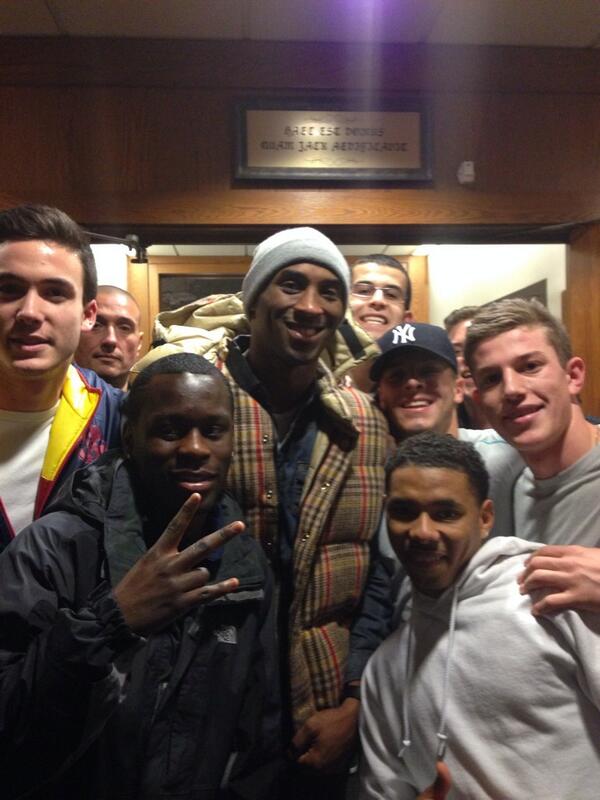 Kobe Bryant has been traveling with the Lakers despite being unable to play due to a fractured knee. And his knee didn't stop him from making a surprise visit to the campus of Boston College on Thursday night ahead of his team's game against the Celtics on Friday.
Naturally, the college students at the university were absolutely thrilled to be paid a visit by the Black Mamba. Just check out all of the smiles in this photo above.
Apparently, Bryant's class of choice was an international marketing course, which is somewhat interesting because Bryant seems to be a master of marketing himself nowadays.
Hats off to the NBA legend for making some peoples' night.
Via
Bleacher Report