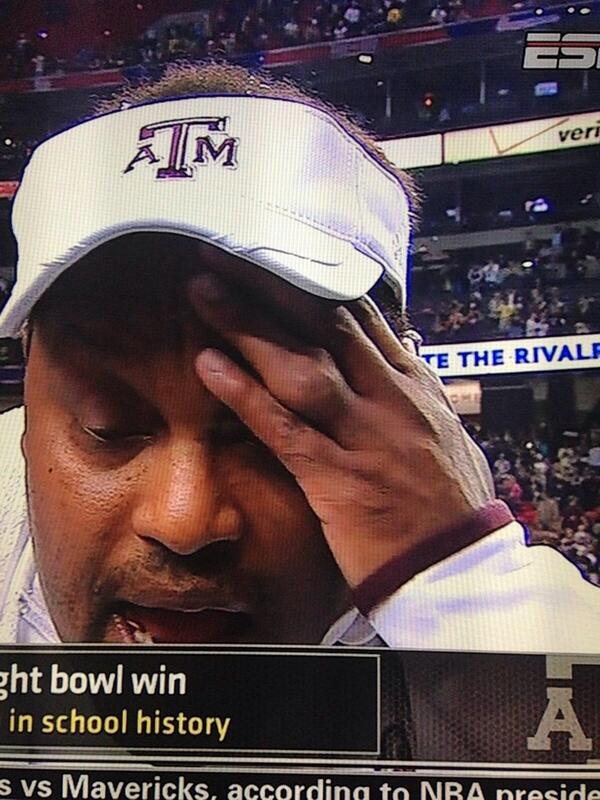 Kevin Sumlin's left ring finger knuckle is getting a lot of ink after this screen grab surfaced following Texas A&M's victory over Duke in the Chick-fil-A Bowl.
It appears as though the swollen knuckle is a battle scar from his time spent as a linebacker at Purdue years ago.
Whatever the case may be, there is no denying it is unusually large.
Via
Lost Letterman