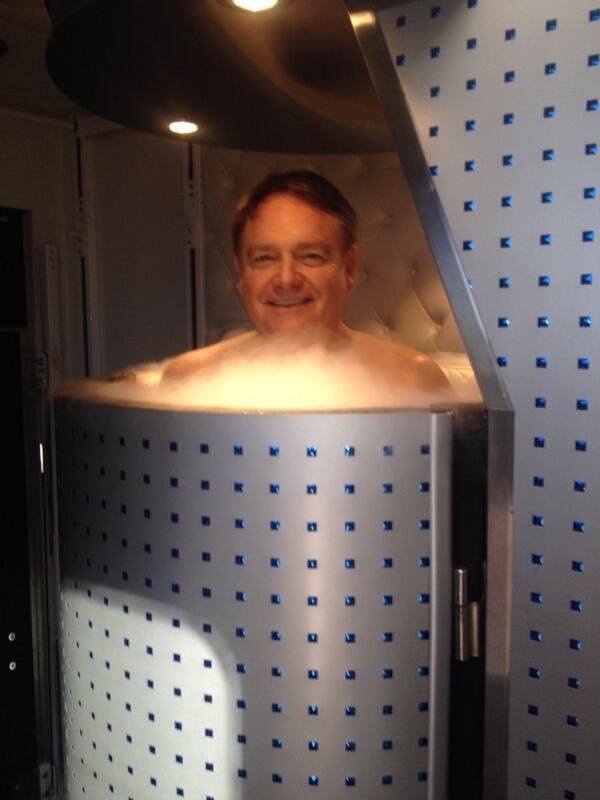 Remember, Houston Nutt? The one who most recently served as the head coach of the Arkansas Razorbacks and Ole Miss Rebels?
Well, apparently Nutt is up to new tricks nowadays. And they include posing for pictures while standing nude inside of a creepy cryotherapeutic holding chamber.
Perhaps the pain of getting ousted from Arkansas and fired from Ole Miss has caught up to him.