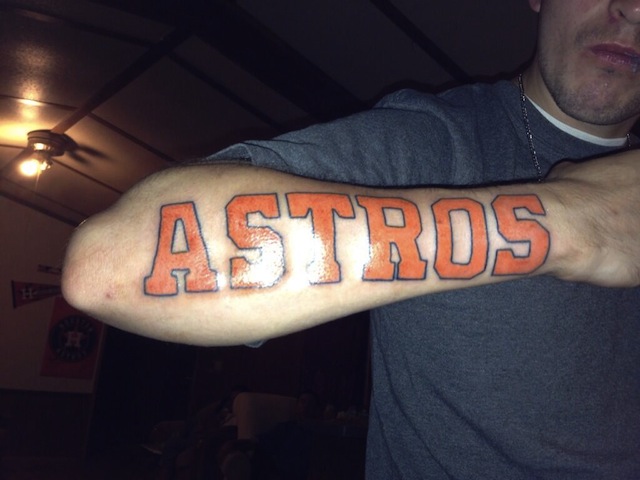 Any fan who continues to pledge their loyalties to the Houston Astros after enduring the franchise's recent knack for losing deserves to be applauded. There are perhaps no truer fans in Major League Baseball at the moment.
This is partly what makes the image you see above so notable. No, not just because some guy decided to tattoo the name of his favorite baseball team on his right forearm. But because the team he chose isn't exactly the most popular in today's day in age.
A tip of the cap most definitely goes to this gentleman. He will be the talk of the town when the Astros ever get back to their winning ways.
Via
Eye on Baseball