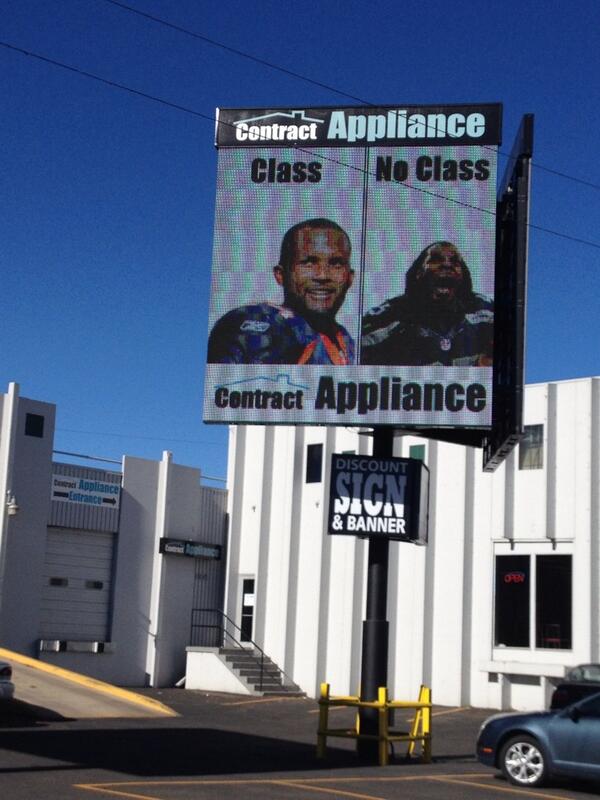 Let the trash talking for the Super Bowl officially begin!
Seen here is a billboard nestled in Denver that trolls Richard Sherman of the Seahawks. It shows the boisterous cornerback alongside Broncos cornerback Champ Bailey and aims to compliment the latter on his unrivaled class and Sherman for his lack thereof.
The visual is most obviously in reference to Sherman's epic rant immediately following the NFC Championship Game on Sunday.
Thoughts?