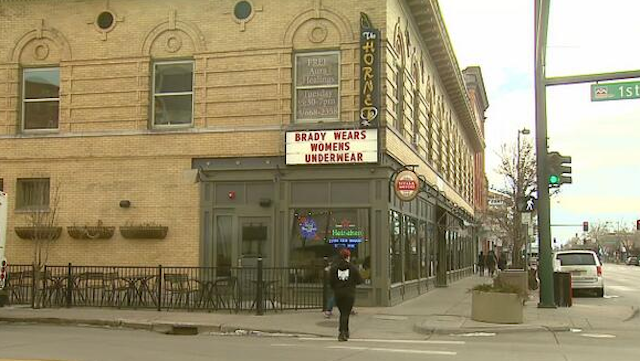 A Denver bar is welcoming Tom Brady and the Patriots to town this weekend with the message seen above on their marquee.
Does Brady actually wear women's underwear? That's debatable. But what is interesting about this sign is the fact that the bar owner is actually a fan of the Patriots. Or at least that's what he told
BostonMagazine.com.
"I'm just tying to generate some fun for next weekend. We try and come up with some fun sign ideas and get people riled up here in town and give them something to laugh at as they drive by," he said.
Pretty clever. Although he claims to be a Patriots fan, he still puts business first, and what better way to draw attention and a crowd than by bashing the city's opponent on game week?
Via
Eye on Football