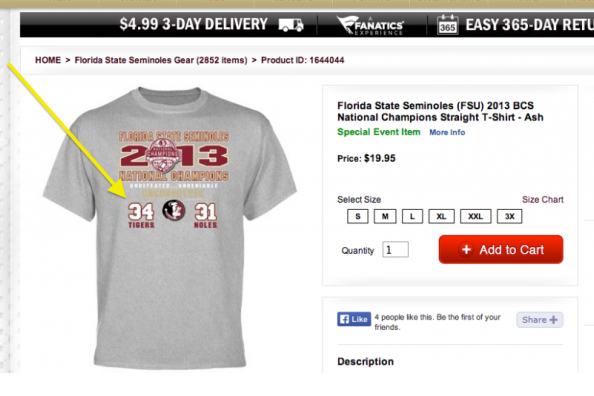 Euphoric Florida State fans hoping to grab some championship merchandise after watching their Seminoles come-from-behind to upend Auburn may be in a surprise if they ordered a t-shirt.
Seen here is a screen grab of the shirt being sold online at Florida State's Seminole Shop, and as you can see, the shirt features the wrong score of the game. Even worse, it has the Tigers coming out on top.
Doh!
Fortunately, the mistake has since been corrected.
Via
Bleacher Report