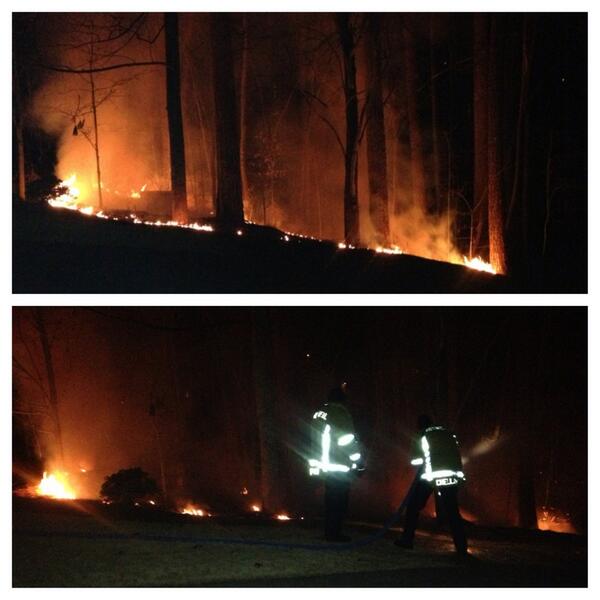 Chipper Jones
seems to be enjoying his retirement from Major League Baseball. Well, with the possible exception of the events that transpired on Wednesday evening.
Apparently, the
Hall of Fame bound Jones accidentally started a blaze
in the woods located behind his house, after some ashes from his fireplace caused a fire when he went to dump them in his yard.
Yikes!
Fortunately, the local fire department was all over it, because it could have been a lot worse. By the looks of it, the fire was more than your typical run-of-the-mill residential blaze.
Via
Eye on Baseball