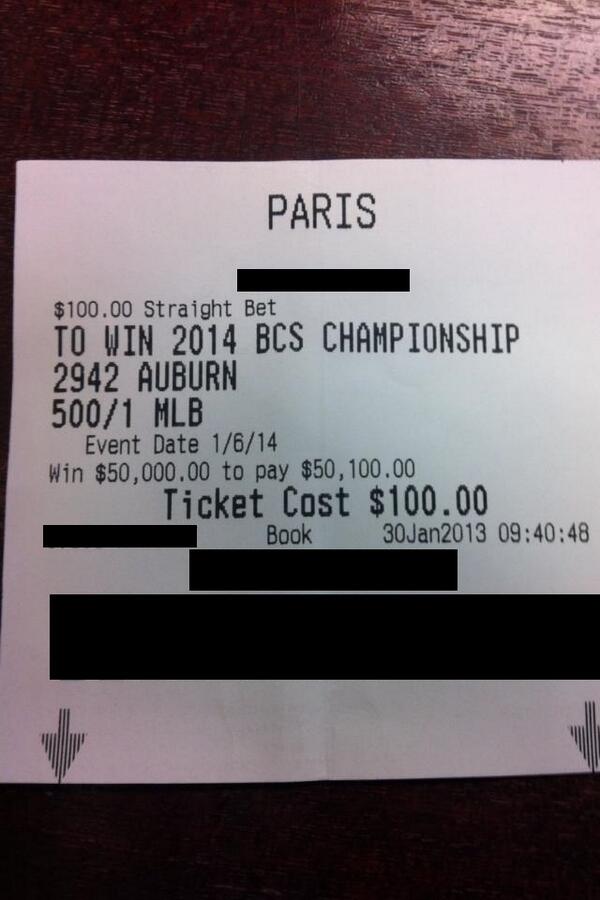 The BCS Championship Game between the Auburn Tigers and Florida State Seminoles will take place Monday night and you better believed Auburn grad Mark Skiba will be watching with bated breath.
This is because Skiba placed a $100 bet back in January 2013 that his beloved Tigers would win the national title in 2014. If his alma mater does indeed knock off the Seminoles then Skiba stands to net $50,000.
Well, Monday could either be the best or worst night of this man's life.
Via
Bleacher Report