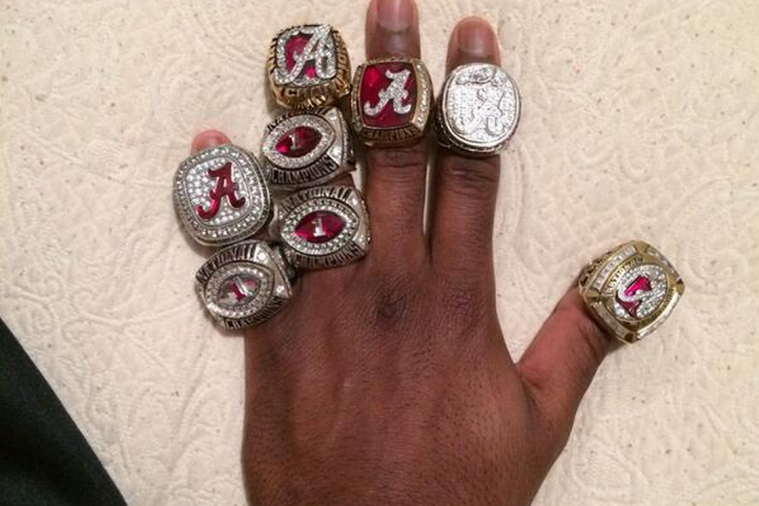 Any senior who has spent the last four to five years in the Alabama Crimson Tide football program has undoubtedly earned numerous championship rings.
Case in point can be seen above as Alabama wide receiver Kenny Bell flashes off all the bling he has accumulated throughout his college career under Nick Saban.
What you're looking at is three BCS national title rings, two SEC championship rings, and three SEC West conference championship rings.
Pretty impressive, eh?
Via
Bleacher Report