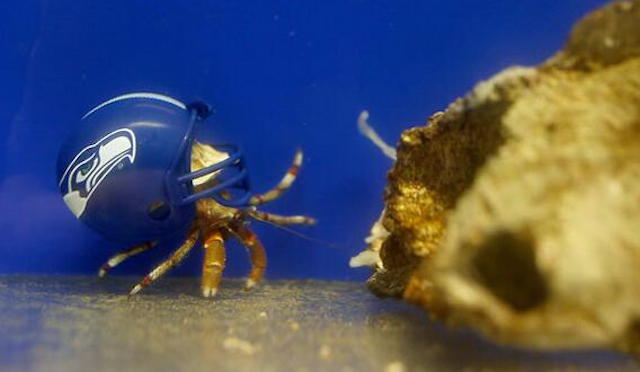 The biggest Seahawks fan in Seattle may not even be human.
Yes, have a look at "Marshawn Pinch," the decapod crustacean, who lives at the Seattle Aquarium and apparently loves the Seahawks as much as anyone else in the city.
The hermit crab was introduced to the world during the third quarter of Saturday's game against the Saints. Naturally, he was received by the crowd with much applause and awe.
Because Mr. Pinch is named after Seahawks running back Marshawn Lynch, we can assume that he lives off a diet consisting of
original and tropical flavored Skittles
.
Via
Eye on Football