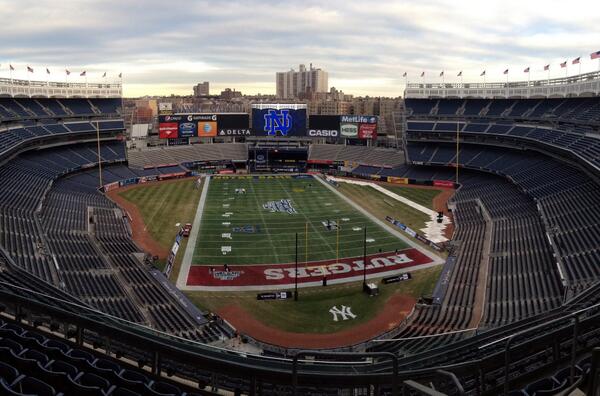 Folks who make their way into Yankee Stadium this weekend may be surprised to see what the inside holds.
This is because the iconic grounds has been converted from a baseball diamond to a football field for Saturday's Pinstripe Bowl between Notre Dame and Rutgers.
It's the fourth year in a row that the Pinstripe Bowl has hosted the event, but the amazing transformation never ceases to amaze.
Hats off to the grounds crew for an excellent job.