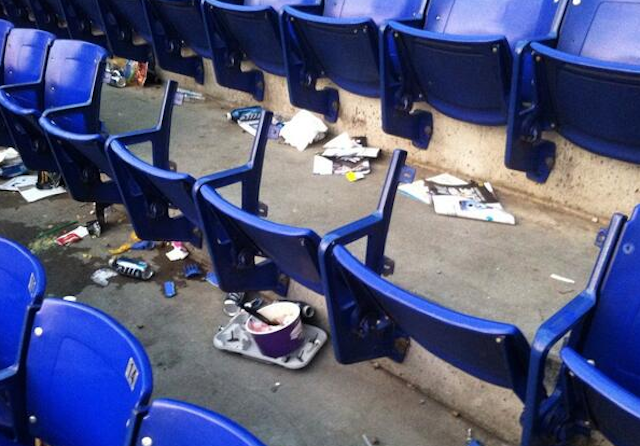 At least four Minnesota Vikings fans refused to go home empty-handed Sunday after the team played its last ever game at the Metrodome.
Despite making it clear they didn't want fans to pillage parts of the stadium, by hiring extra security officers for the stadium finale, some fans decided to go against the grain and swipe seat backs anyway.
Seen here is a photo taken by WCCO-TV which clearly shows four missing seat backs within the premises of the historic stadium. The fact that the fans were able to unhinge the seats without being caught is impressive in and of itself.
However, fans who want to legally obtain a seat from the stadium can do so by purchasing one for $60 from the Minnesota Sports Facilities Authority.
Via
Eye on Football