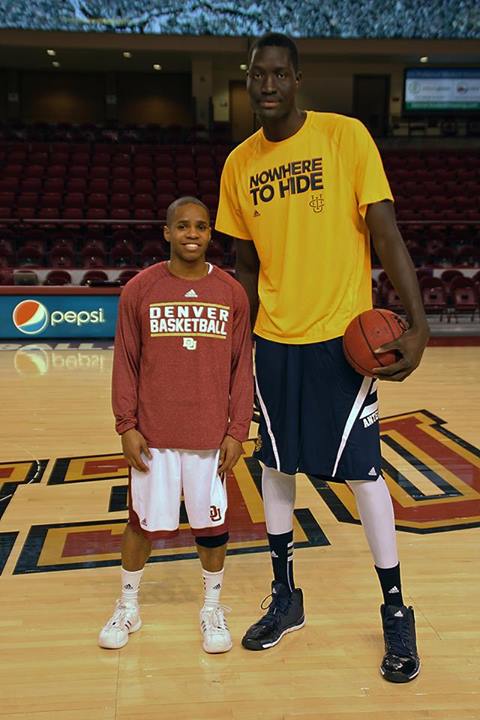 Photo opportunities to capture both the tallest and shortest players in Division I college basketball are few and far between. So when given the chance to do so we must take advantage.
Fortunately, 5-foot-4 University of Denver guard Charles Webb did the grunt work for us, by posting this photo of he and 7-foot-6 UC Irvine center Mamadou N'Diaye on Facebook.
As you can see, there is a noticeable discrepancy in the height department.
Via
Bleacher Report