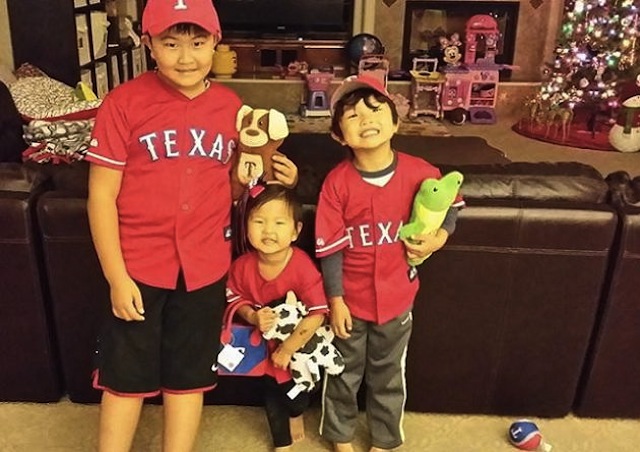 Well, there are at least three kids who figure to have an excellent Christmas this year.
Seen here is an adorable photo of
Shin-Soo Choo
's children decked out with gear representing daddy's new employer.
In case you missed it, the coveted free agent inked a seven-year, $130 million contract with the Texas Rangers this weekend and appears like the whole family is extremely happy with that decision.
Let the amazing amount of gifts rain down upon us like daddy's ability to draw a walk, so says his kids.
Via
Eye on Baseball