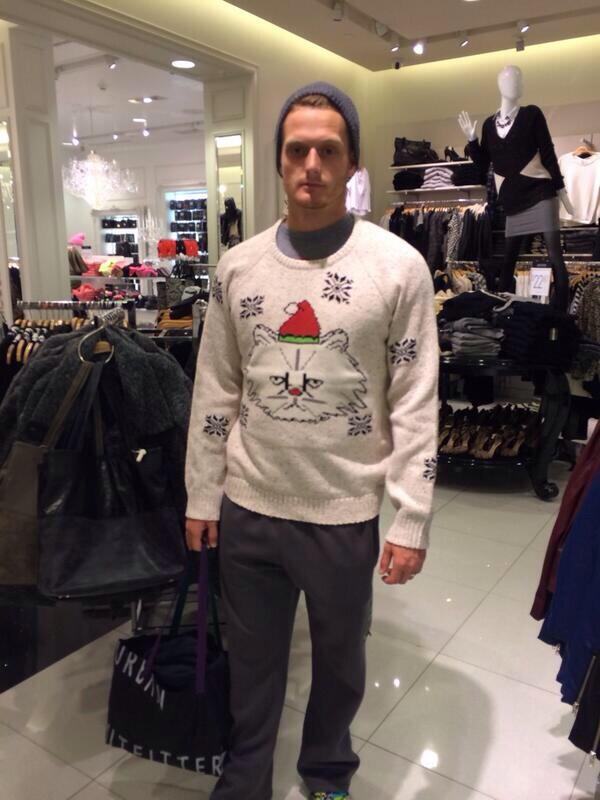 Shelby Miller
knows a good Christmas sweater when he sees one.
Seen here is the St. Louis Cardinals pitcher donning a terrific ugly Christmas sweater featuring an extremely unenthusiastic cat. The only thing less thrilled about having its picture taken than the cat is Miller.
Needless to say, this thread is a heavy favorite to draw praise at any Christmas sweater party it attends this year.
Via
MLB Cut 4