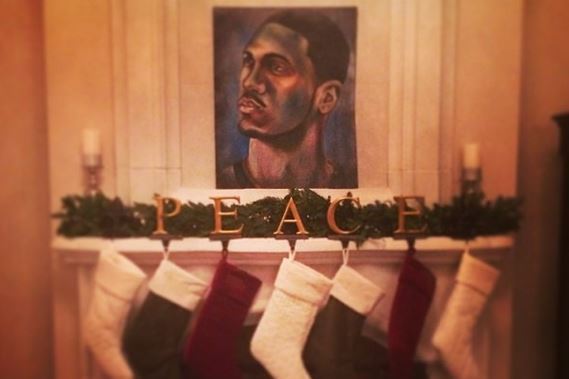 Check out the photo that hangs above the fireplace at Roy Hibbert's house. Yes, apparently Roy Hibbert loves himself some, well, Roy Hibbert.
The Indiana Pacers center shared the photo via Instagram to show off some of his Christmas decorations. However, the biggest takeaway from the photo isn't necessarily that the stockings are hung with care, but rather the admiration Hibbert has for himself.
Of course, when you are an NBA star like Hibbert, you are kind of a big deal. Fans regularly idolize the Georgetown Hoyas product. So why not idolize himself?
He's not the first star athlete to erect such artwork dedicated to one's self. And he won't be the last, either.
Via
Bleacher Report