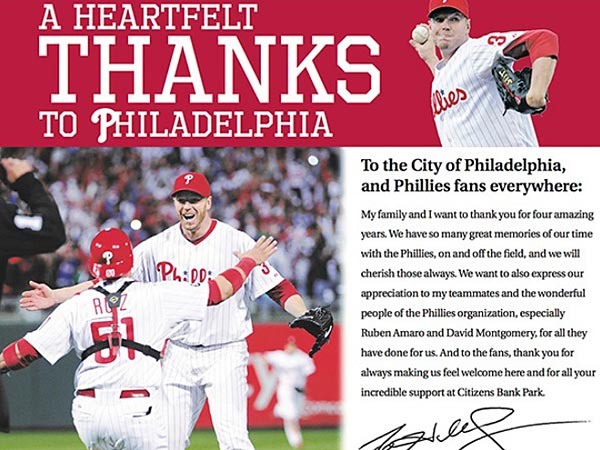 Roy Halladay announced his retirement on Monday after 16 glorious seasons in Major League Baseball.
He will be remembered as one of the best pitchers this generation has ever seen.
He will also be remembered for his amazing amount of class and humility. Naturally, Halladay put these traits on full display with a full page ad in Tuesday's Philadelphia Daily News, thanking fans for all of their support.
Via
Philly.com