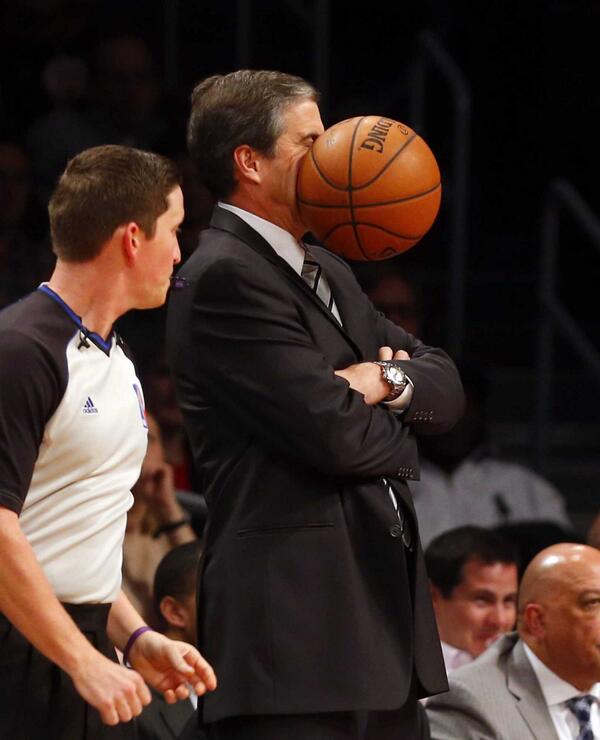 Apparently, Washington Wizards coach Randy Wittman never saw this ball coming, because how else can you explain his body posture and language when getting smacked in the face?
The incident occurred during Washington's 113-107 victory against the Brooklyn Nets on Wednesday night.
Hey, sometimes you just have to take one for the team.
Via
Eye on Basketball