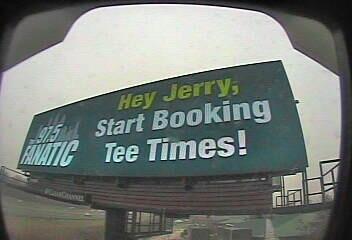 There is a lot on the line with the Philadelphia Eagles and Dallas Cowboys game this weekend. The bitter rivals will essentially be playing for a division title and a ticket to the playoffs. The winner moves on while the loser stays home.
In anticipation of the pivotal matchup, 97.5 The Fanatic in Philadelphia decided to erect this billboard with a message trolling Cowboys owner and general manager Jerry Jones hard. Obviously, the radio station is quite confident that their Eagles will capture the NFC East at AT&T Stadium on Sunday.
For what it's worth, the Cowboys enter the weekend with a 5-0 mark against division foes this season. A win Sunday night would give Dallas its first sweep over division opponents since 1998 when they went 8-0.
Via
Eye on Football