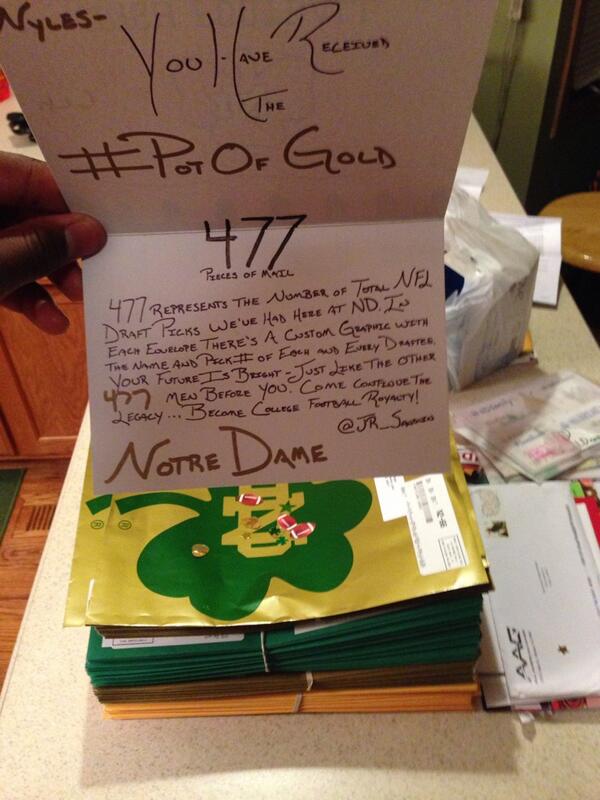 The Notre Fighting Irish really want All-American prep linebacker Nyles Morgan to attend school in South Bend next year.
And one of the ways Brian Kelly and his coaching staff made this known is by forwarding 477 pieces of mail to Morgan's house as part of a recruiting pitch called "Pot of Gold."
The 477 pieces of mail are meant to represent the 477 NFL draft picks Notre Dame has produced in its illustrious history. Each piece of mail contains a profile of each of those aforementioned picks.
I've got to believe Morgan's mail man or lady hates the Irish right about now.
Via
For the Win