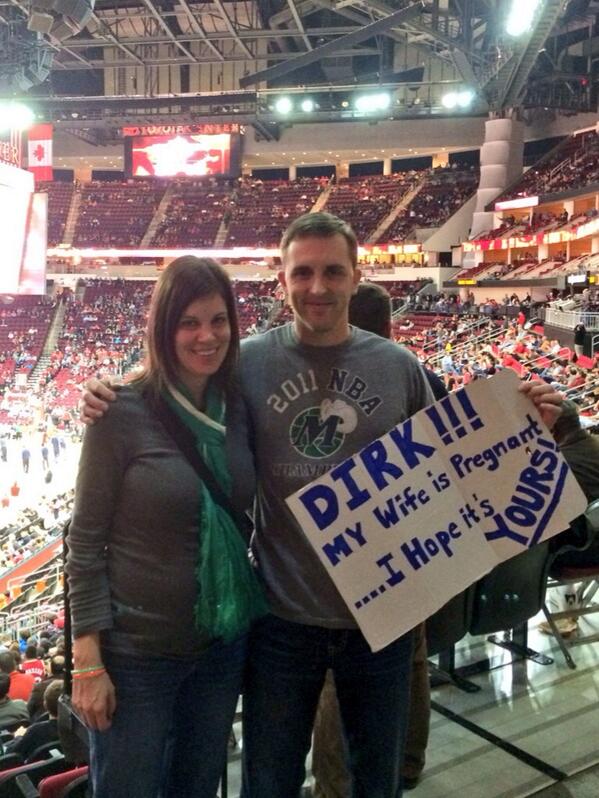 And the award for most uncomfortable sign at a Dallas Mavericks game this season goes to this lovely married couple.
Check it out as the husband wraps his arm around his wife while holding a sign that reads, "Dirk!!! My Wife is Pregnant...I Hope it's Yours!"
Ummm? The sign is meant to be a joke, obviously. But it's still pushing the envelope a little bit.
Let's hope Nowitzki's wife of over a year, Jessica Olsson, doesn't catch wind of this. Especially considering Nowitzki and Olsson just had a child of their own this past summer. Having another child from another woman in the household would just be awkward.
Via
For the Win