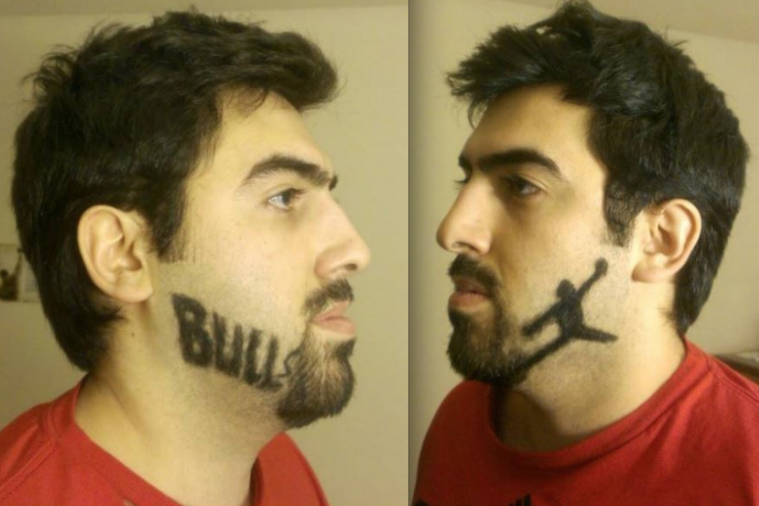 As part of "No Shave November," students at the University of Toledo grew their facial hair to support cancer awareness. But the students wanted to do more than just raise awareness. They wanted to raise actual funds, too.
Over the course of November, people could bid on the chance to shave a beard in whatever design they desire, with all proceeds going to their community clinic.
In Ali's sake, the student pictured above, the winning bidder decided to shave his beard in the likeness of Michael Jordan with the "Jumpman" logo.