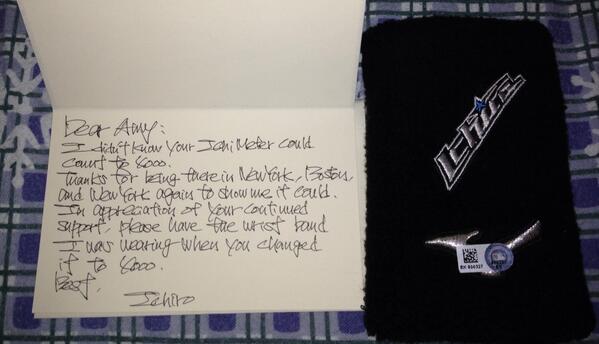 Since 2004, Seattle native and superfan Amy Franz has been keeping count of Ichiro Suzuki's hit total on her "Ichi-Meter."
Yes, even when Ichiro moved on from the Mariners to the Yankees, Franz was there to commemorate his 4,000th hit in August.
On Thursday, she tweeted this photo of the heartfelt gesture of appreciation from the man himself.
What a class act.