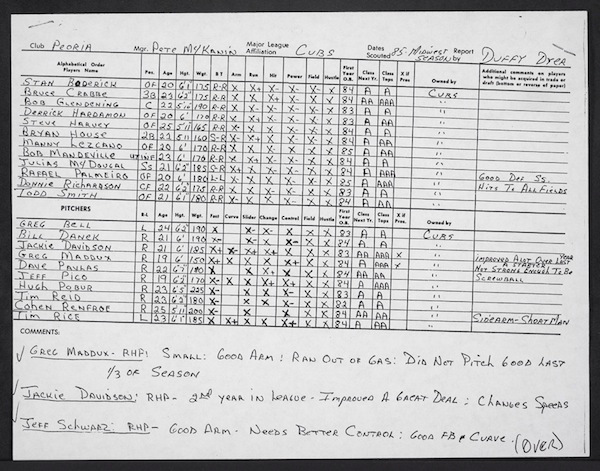 Greg Maddux
is likely to enter the Hall of Fame in his first year on the ballot next summer. And there is one scout that should feel really silly when that happens.
In 1985, New York Mets scout
Duffy Dyer
was tasked with completing a scouting report on the right-hander. Here are some of the unsavory things Dyer wrote about him:
Not strong enough to be a starter
Small
Good arm
Ran out of gas
Did not pitch good last 1/3 of season
Hey, at least Dyer got the "good arm" part correct.
Maddux would go on to become one of the greatest pitchers of his era en route to tallying a 335-227 record and 3.16 ERA over 23 big league seasons. He made eight trips to the All-Star Game, won 18 Gold Glove Awards, and was named the NL
Cy Young
four different times.
That's not too bad for a guy who "ran out of gas" in '85.
Via
Bleacher Report