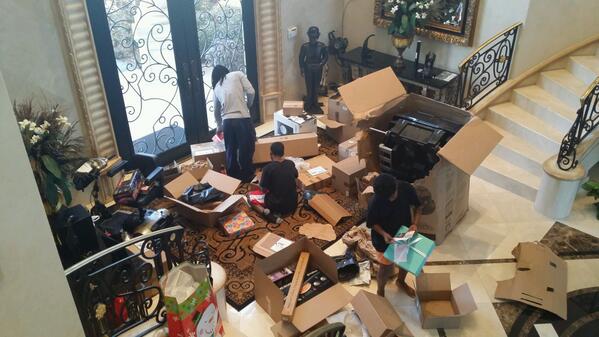 It appears kids living within the Deion Sanders residence had a good Christmas.
Seen here is an overhead photo taken by "Primetime" himself which shows the massive bounty unwrapped by his children on Christmas morning.
As you can see, there may be enough boxes in the living room to fill a UPS truck all by itself.