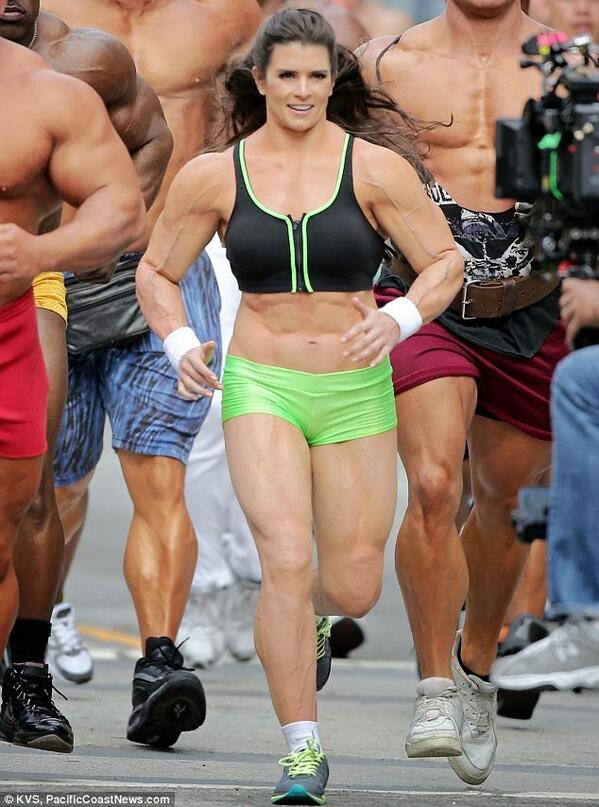 Danica Patrick is bigger than any of us even imagined.
Not only is Patrick one of the most recognizable race car drivers in the world, but she is also built like a brick house.
Okay, so maybe that last part is entirely true, but Patrick certainly plays the part in her latest commercial for GoDaddy.
This is the scene when the NASCAR star was spotted wearing a muscle suit while filming in Los Angeles this week.
Via
Bleacher Report