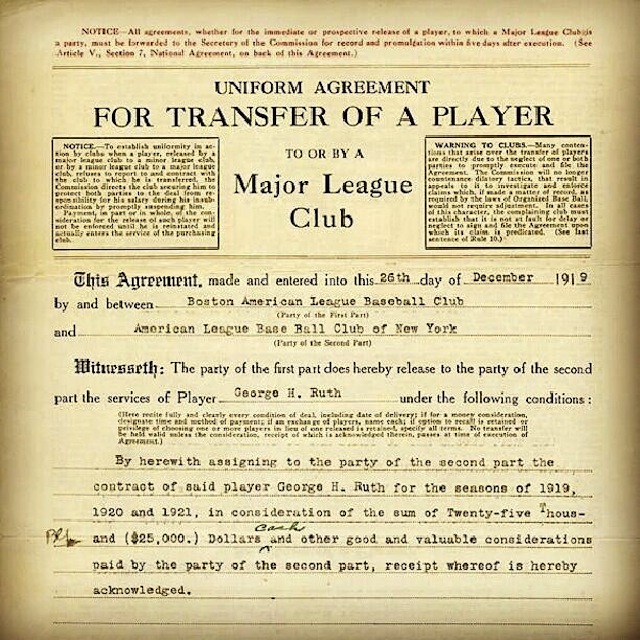 On Dec. 26, 1919, the Boston Red Sox executed a move that would change baseball history forever when they shipped Babe Ruth to the New York Yankees in exchange for cash.
Seen above is the contract from that deal which made it all official.
As fate would have it, after winning the World Series with Ruth in 1915, 1916, and 1918, the Red Sox wouldn't win one again until 2004. Conversely, the Yankees won the World Series with Ruth in 1923, the first of their 27 world titles.
Via
Eye on Baseball