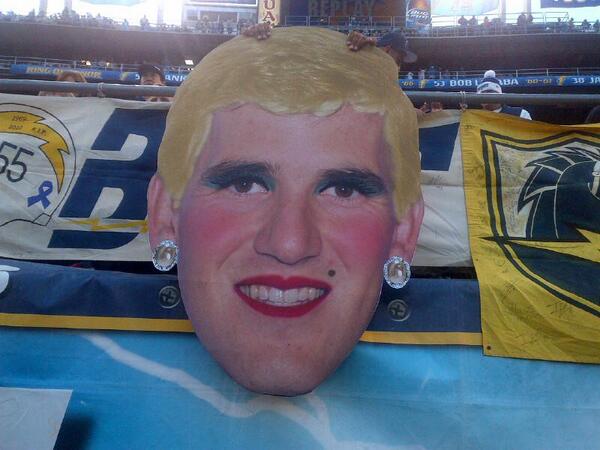 Who can forget the way Eli Manning so forcefully and publicly expressed his disinterest in playing for the San Diego Chargers in 2004? Apparently, not Chargers fan.
During the 2004 NFL Draft, Manning did not want any part of playing for the Chargers, thus sparking a trade that sent him to the New York Giants instead after the Chargers drafted him No. 1 overall.
On Sunday, Manning's Giants paid a visit to San Diego for a clash against the Chargers, and let's just say fans haven't let Manning live down his snub of the team.
San Diego also won the game, 37-14.
Via
SportsGrid