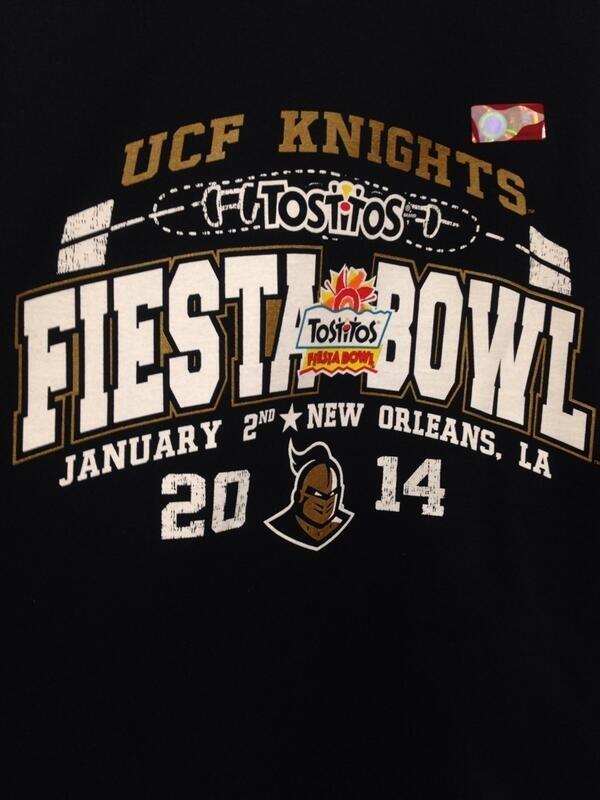 This college football season has been a historic one for the Central Florida Knights.
Led by quarterback Blake Bortles, the Knights ran through their regular season schedule to post an 11-1 record, en route to winning the American Athletic Conference and earning the school's first ever bid to a BCS bowl game.
Naturally, the folks in Orlando were quite thrilled by the news of their big bowl appearance, however, UCF fans might want to take another look at their travel plans this January, especially if they relied on this misprinted t-shirt for venue information.
In case you didn't notice the mistake, the Knights will be traveling to Phoenix for the Fiesta Bowl, not New Orleans, as the shirt improperly states.
Whoops!