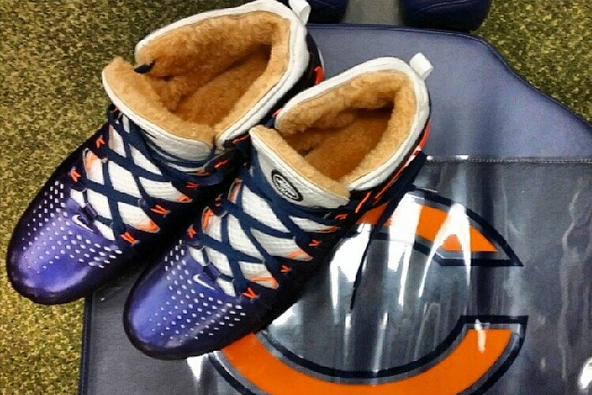 It gets bitterly cold this time of the year in Chicago and nobody knows that better than Bears wide receiver Brandon Marshall.
This is precisely why the witty player has developed cleats that feature a furry inside to help keep his feet warm during frigid games.
For example, the bears traveled to Cleveland to battle the Browns last weekend, and you better believe the temperature was cold, but Marshall's feet were nice and toasty thanks to these slipper-like cleats.
Marshall may be on to something profitable here.
Via
Bleacher Report