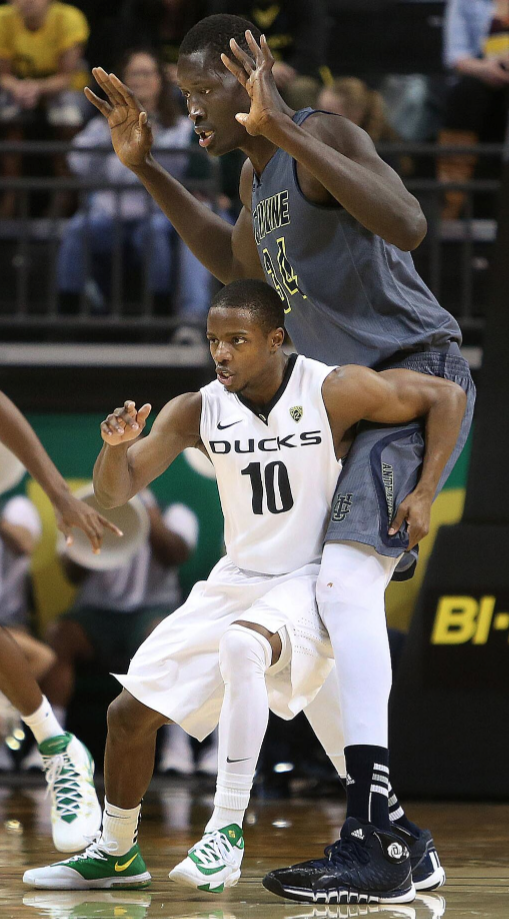 Oregon Ducks point guard Johnathan Loyd faced a tall task (no pun intended) when he was forced to defend an opposing player nearly two feet taller than him.
Check it out as the 5-foot-8 Loyd tries mightily to defend 7-foot-6 UC Irvine center Mamadou Ndiaye.
The end result is one outrageous freeze shot.
Via
Bleacher Report